Get your EVP Wheel
What combination will you offer to stay ahead in the competitive talent market?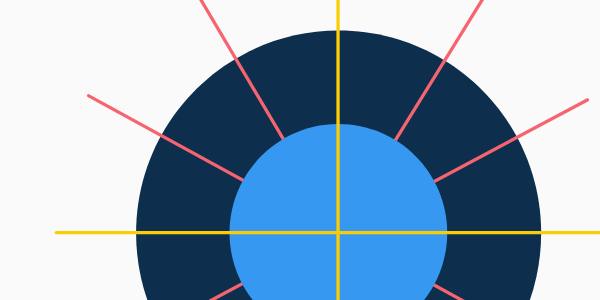 Getting your EVP right
Companies who embrace the top priotiries of their future workforce will win the war for talent.
The workforce of the future wants:
Flexible work models - give trust and autonomy to your people so they do their best work - wherever and whenever that may be.
To be measured on value - focus on outputs instead of inputs, and quality over volume. Measure the impact to the business holistically.
A say in their roles & careers - a people-led, bottom-up approach to designing roles and careers leads to more fulfilling work (and a more engaged workforce).
Diversity - prioritise, enable and build transparency on diversity progress and metrics.
Download the EVP Wheel to get an idea of the various types of benefits and culture you want to build within your organisation to attract and retain the best talent.
Using Beamible to build a winning EVP
Beamible was created to enable creative solutions to the talent shortage and the challenges that come with it.
It is a tech platform that allows employees to have a say in their roles and careers using a bottom-up, people-led approach.
It works by allowing employees to maintain a dynamic job description and relative time spent on activities, so team and organisational leaders can gain visibility into whether the right people are working on the right things in the right place.
Insights and data gathered by the tool can be used to inform people risks, workforce planning, hiring and productivity for the organisation, while enabling people to work the way they want and need to.
A win-win for everyone.
EMPOWERING MANAGEMENT
Flexible working toolkit & unprecedented visibility
DYNAMIC WORKFORCE PLANNING
Creative resourcing, organisational design made easy, and quick project team formation
INCREASING PRODUCTIVITY
By leveraging workforce data & insights
IMPLEMENTING FLEX AT SCALE
Embrace the wants and needs of the workforce of the future to better attract and retain talent
Other ways to use Beamible
MAKING PEOPLE CHANGES
Beamible provides the framework and tools to seamlessly introduce people changes to your organisation.
WORKFORCE PLANNING
Beamible clearly reveals areas in your organisation that are under or incorrectly resourced, and makes scoping new roles easy.
WORKLOAD MANAGEMENT & VISIBILITY
Beamible provides a clear picture on workload capacity with importance indicators so you and your team can make strategic changes.
CAREER MOBILITY & WORKFORCE OPTIMISATION
Beamible puts skill, salary and capacity data at your fingertips so you know exactly who can take on more work, and where you can redistribute work if necessary.
DYNAMIC JOB DESCRIPTIONS

DYNAMIC ORG CHARTS

ANALYTICS & INSIGHTS

DRAFTING & SHARING
Dynamic job descriptions
Organisational priorities, team capacity, personal skills, team structure - these are all things that change rapidly and traditional static job descriptions become outdated just as quickly.
Beamible's individual role cards act as a dynamic job description, allowing employees and team leaders to make adjustments to roles in real time to support business demands.
Dynamic org charts
Individual dynamic job descriptions roll up into teams, which roll up one step further into dynamic organisational charts.
That means workforce planning with ease like never before, and leveraging data within each team and individual card to make strategic resourcing decisions.
Analytics & insights
How much time is your team spending on meetings, and what's the cost to the business? What work can be done at home vs. the office, and what does that mean for your hybrid work arrangements?
Beamible's tagging feature enables unprecedented workforce data and insights.
Drafting & sharing
You identified skill gaps but now need to hire. What does a new team or role look like? Or maybe you have a full time role that needs to go part-time.
Beamible's drafting feature allows team leaders and HR functions to scenario plan new roles, teams and organisational structures - then share them with relevant stakeholders.
INTUITIVE DESIGN
Beamible's user interface is built with every user in mind supporting easy on-boarding and usability across your organisation.
SECURE
Our product team follows rigorous security protocols to protect and maintain your company's data.
RESOURCES & SUPPORT
Your success is our success so we offer a toolkit of resources based on the latest research to ensure you're getting the most out of your Beamible experience.
Save over 40%
Billed YEARLY
---
Unlimited users
Team + organisational analytics
Private designs + sharing capabilities
Team + individual + organisational view
Customisable tagging
Easy start templates
Online support + help centre
Set permissions
Billed MONTHLY
$12
per person, per month
---
Unlimited users
Team + organisational analytics
Private designs + sharing capabilities
Team + individual + organisational view
Customisable tagging
Easy start templates
Online support + help centre
Set permissions
Enterprise
Custom
Get in touch for a quote.
---
Unlimited users
Team + organisational analytics
Private designs + sharing capabilities
On-boarding support available*
Team + individual view
Customisable tagging
Easy start templates
Online support + help centre
Set permissions
Reduced enterprise rate