OPTIMISE FOR CAPACITY
Reallocate work
from former employees
Leverage the magic of strategic work design to understand the work left behind by a former employee, and strategically reallocate it to the appropriate team members or new hires.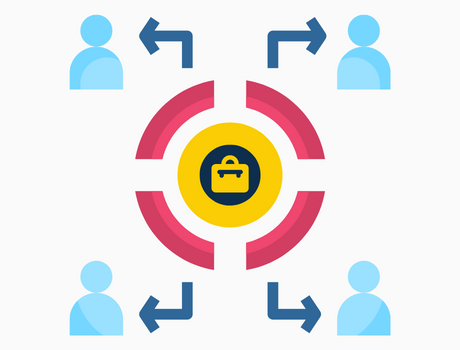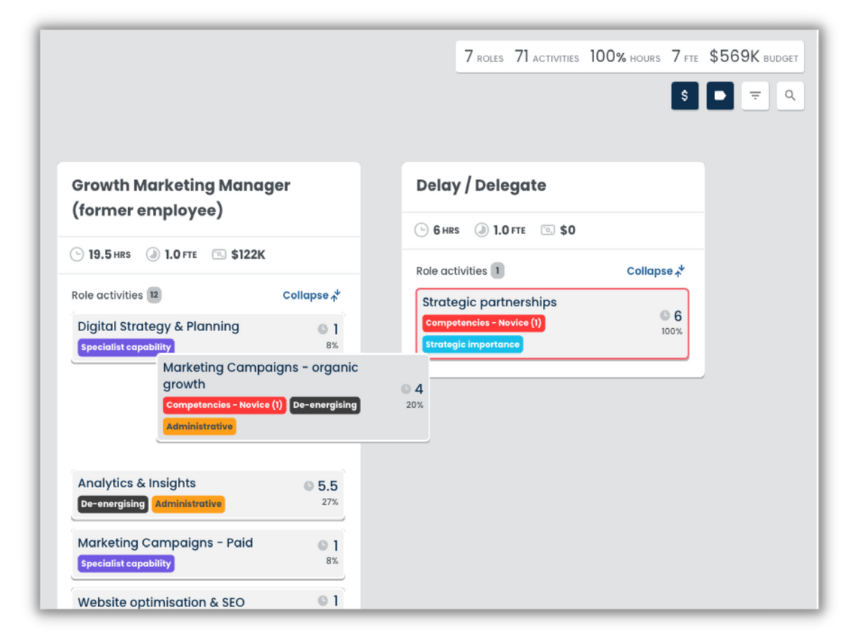 HOW?
Strategic scenario planning
Whether you're experiencing a shift in headcount from the Great Resignation, layoff pressures or otherwise, there's one challenge that seems to be impacting nearly every organisation:
you may be losing people, but the work remains. Where does it go and why?
Beamible's tagging system, visual interface, data and drag-and-drop simplicity allows you to take that work that's been left behind and reallocate it to the most sensible employee (or stop doing it altogether).
WHAT IS BEAMIBLE?
Your window into work
Detailed user-generated information on role responsibilities, skills, capacity and sentiment provides visibility into the current state of work.
Then, leverage the intelligent insights and data to optimise roles to meet your goals like reduced workload, reduced costs or increased performance.
Take 15 minutes to strategically reallocate former employee work.