OPTIMISE FOR COST
Discover the annual
cost of meetings
Leverage the magic of strategic work design to discover the the cost of your meetings to your business on an annual basis. Then reduce that cost.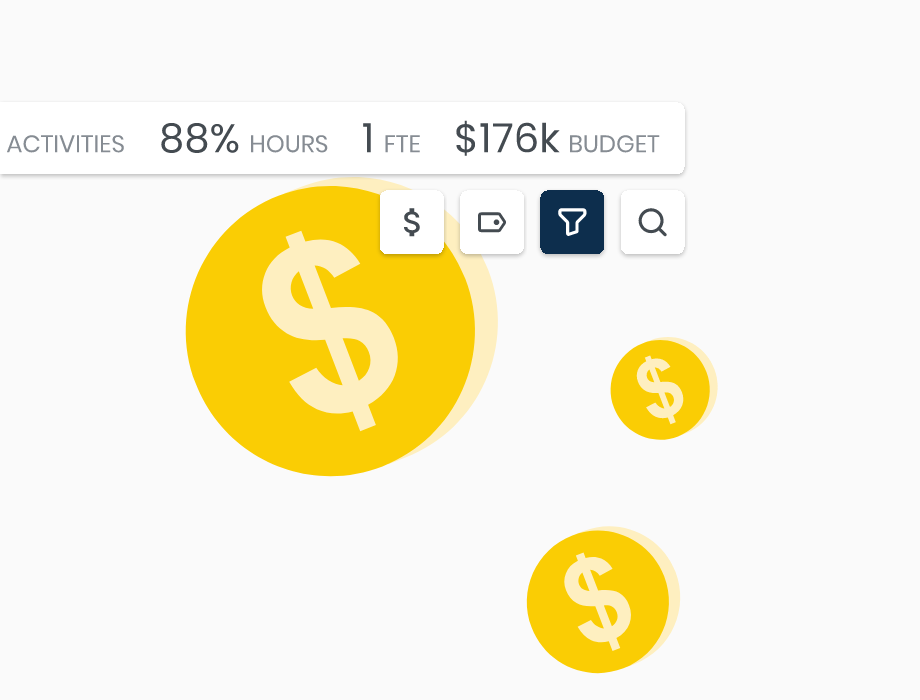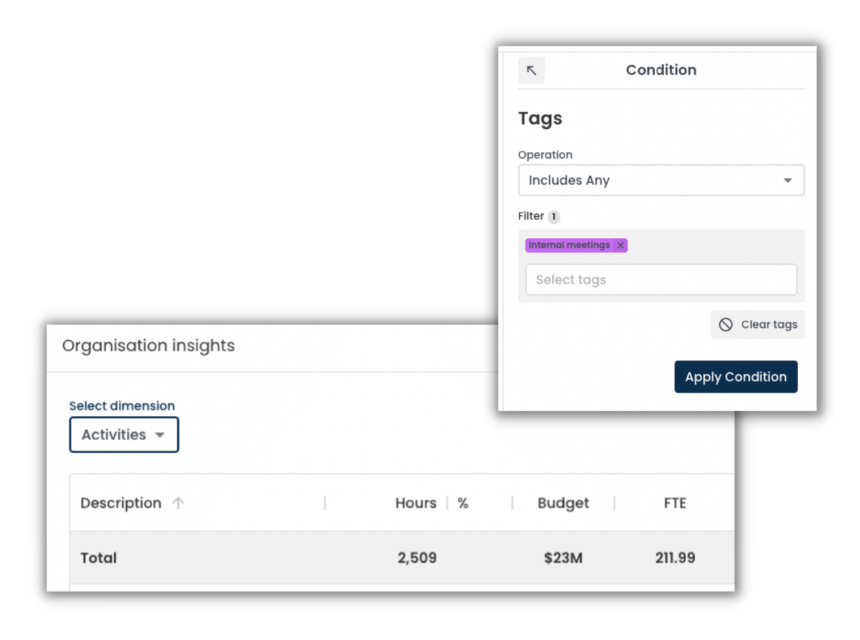 HOW?
Data and analytics
A tagging system allows for employees to categorise work at an individual and team level, then those with admin permissions can roll these up into organisational-wide insights.
Anything that you want to measure can be done with Beamible, whether it be time spent in meetings, cost of meetings, cost of administrative work, percentage of work dedicated to environmental practices -- ANYTHING!
WHAT IS BEAMIBLE?
Your window into work
Detailed user-generated information on role responsibilities, skills, capacity and sentiment provides visibility into the current state of work.
Then, leverage the intelligent insights and data to optimise roles to meet your goals like reduced workload, reduced costs or increased performance.
Take 15 minutes to discover the annual cost of meetings at your organisation.