THE WORKFORCE DESIGN PLATFORM
Create an EVP that wins talent.
Companies who embrace the top priorities of their future workforce will win the war for talent.
Give us 2 minutes to show you how Beamible can help YOUR business attract and retain talent.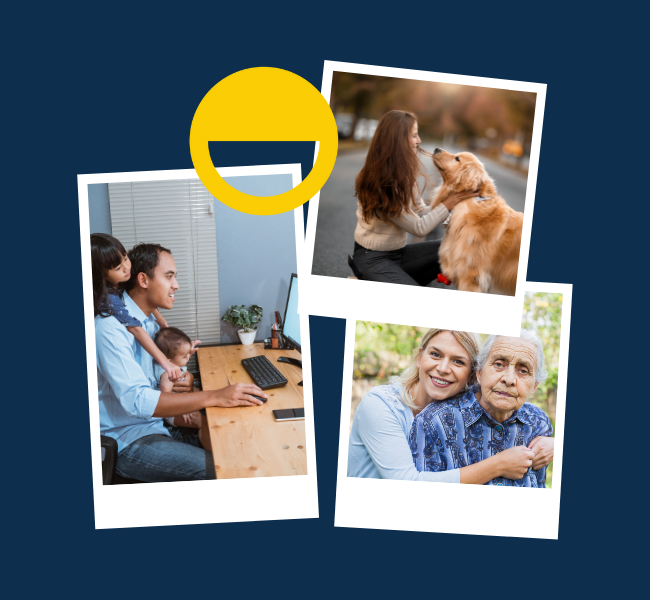 The workforce of the future wants...
FLEXIBLE WORK MODELS
Give trust and autonomy to your people so they can do their best work - wherever and whenever that may be.
TO BE MEASURED ON VALUE
Focus on outputs instead of inputs, and quality over volume. Measure the impact to the business holistically.
A SAY IN THEIR ROLES & CAREERS
A people-led, bottom-up approach to designing roles and careers leads to more fulfilling work (and a more engaged workforce).
DIVERSITY
Prioritise, enable and build transparency on diversity progress and metrics.
Beamible enables businesses to support their future workforce in these ways and more.
DYNAMIC JOB DESCRIPTIONS

DYNAMIC ORG CHARTS

ANALYTICS & INSIGHTS

DRAFTING & SHARING
Dynamic job descriptions
Organisational priorities, team capacity, personal skills, team structure - these are all things that change rapidly and traditional static job descriptions become outdated just as quickly.
Beamible's individual role cards act as a dynamic job description, allowing employees and team leaders to make adjustments to roles in real time to support business demands.
Dynamic org charts
Individual dynamic job descriptions roll up into teams, which roll up one step further into dynamic organisational charts.
That means workforce planning with ease like never before, and leveraging data within each team and individual card to make strategic resourcing decisions.
Analytics & insights
How much time is your team spending on meetings, and what's the cost to the business? What work can be done at home vs. the office, and what does that mean for your hybrid work arrangements?
Beamible's tagging feature enables unprecedented workforce data and insights.
Drafting & sharing
You identified skill gaps but now need to hire. What does a new team or role look like? Or maybe you have a full time role that needs to go part-time.
Beamible's drafting feature allows team leaders and HR functions to scenario plan new roles, teams and organisational structures - then share them with relevant stakeholders.
The Beamible methodology has given our people the freedom to operate through empowering decision making, and the flexibility to work where you win - focusing on outputs not inputs.
- Peter Everett, Managing Director

Request a custom 2 minute demo video
We'll show you how we can help your business win and retain talent.
BOOST PRODUCTIVITY
Strategic prioritisation
Beamible takes a team based approach to ruthless and strategic prioritisation by:
identifying the work that creates impact then pausing or stopping work that isn't
ensuring work is fulfilling to employees and redistributing work that isn't
matching the correct skill sets to work to optimise productivity.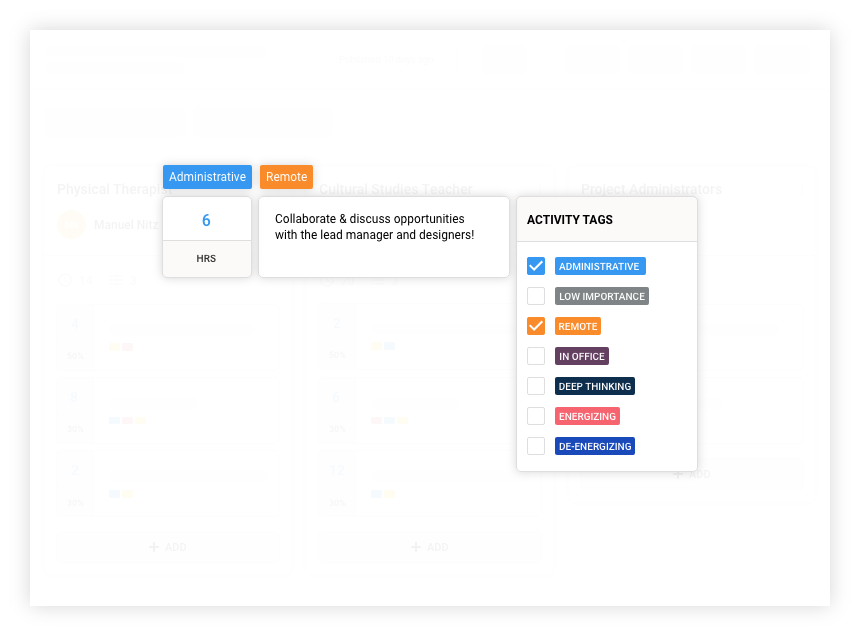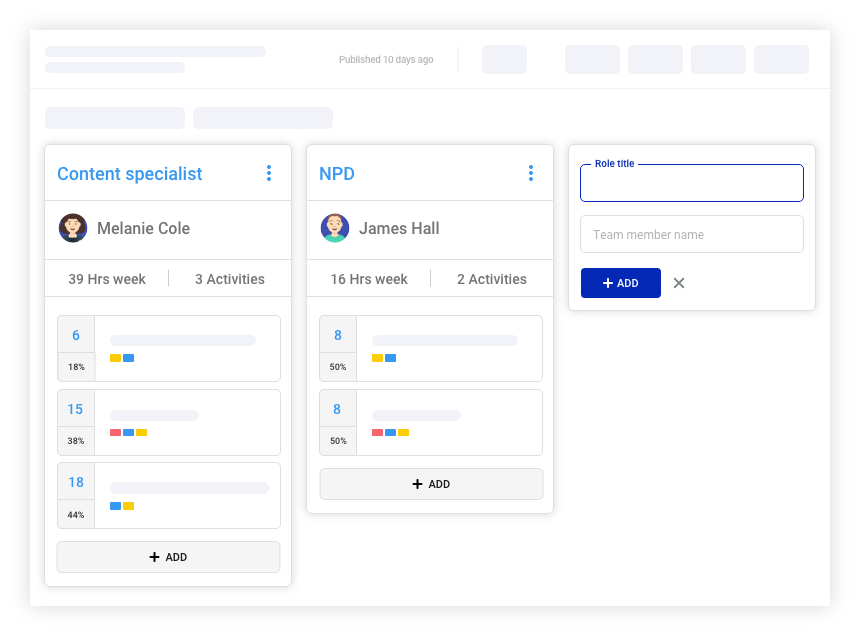 LEVERAGE PASSION & PURPOSE
Meaningful role design
What drives your people? Do they feel connected to your purpose?
For the first time, the makeup of a role means more than salary in the attraction and retention of talent.
Beamible's tagging feature allows your organisation to keep tabs on how much of your employee's role is enjoyable, and flags those who are at risk of low engagement and attrition.
DATA LED DECISIONS
Capability uplift
Set your team leaders up for success. Up-skilling and tooling can make the difference between a highly engaged, productive leader and a burned out attrition risk.
Beamible empowers leaders with data, enabling:
objective discussions about flexibility, prioritisation and career progression
dynamic role adjustments to align with changing needs from both employees and the business
capacity management.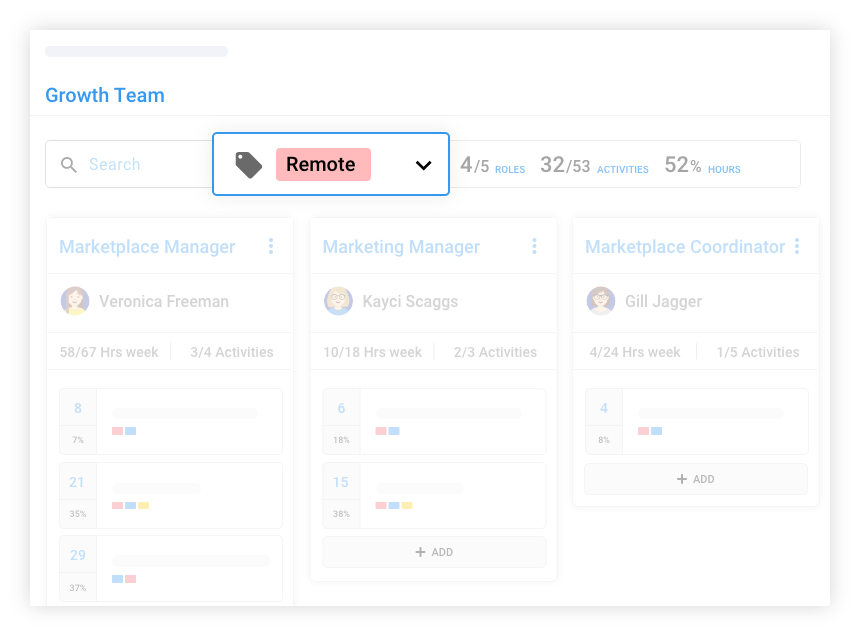 A SUPERIOR FLEX EVP
Hyper-personalised flexibility
Progressive organisations are being forced to imagine flex beyond hybrid and remote.
A maturing workforce that was once enticed by snacks and table tennis is now seeking *flexible* flexibility to focus on family, portfolio careers and hobbies - when as as they need it.
Beamible allows organisations to go beyond the one-size-fits-all flex policy and hyper-personalise it to unique wants and needs.
VISIBILITY FOR MOVEMENT THAT MAKES SENSE
Career mobility
Beamible provides visibility from an individual role perspective, and how that role fits into the larger organisation.
Below that sits macro data on skills, passions and other variables to seamlessly offer career progression and movement internally.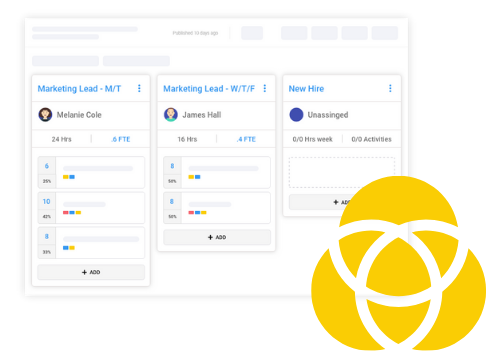 2 minute custom demo video
Let us send you a custom 2 minute demo on how we can help YOUR business offer a leading EVP.
Other ways to use Beamible
MAKING PEOPLE CHANGES
Beamible provides the framework and tools to seamlessly introduce people changes to your organisation.
WORKFORCE PLANNING
Beamible clearly reveals areas in your organisation that are under or incorrectly resourced, and makes scoping new roles easy.
WORKLOAD MANAGEMENT & VISIBILITY
Beamible provides a clear picture on workload capacity with importance indicators so you and your team can make strategic changes.
CAREER MOBILITY & WORKFORCE OPTIMISATION
Beamible puts skill, salary and capacity data at your fingertips so you know exactly who can take on more work, and where you can redistribute work if necessary.
INTUITIVE DESIGN
Beamible's user interface is built with every user in mind supporting easy on-boarding and usability across your organisation.
SECURE
Our product team follows rigorous security protocols to protect and maintain your company's data.
RESOURCES & SUPPORT
Your success is our success so we offer a toolkit of resources based on the latest research to ensure you're getting the most out of your Beamible experience.
Save over 40%
Billed YEARLY
---
Unlimited users
Team + organisational analytics
Private designs + sharing capabilities
Team + individual + organisational view
Customisable tagging
Easy start templates
Online support + help centre
Set permissions
Billed MONTHLY
$12
per person, per month
---
Unlimited users
Team + organisational analytics
Private designs + sharing capabilities
Team + individual + organisational view
Customisable tagging
Easy start templates
Online support + help centre
Set permissions
Enterprise
Custom
Get in touch for a quote.
---
Unlimited users
Team + organisational analytics
Private designs + sharing capabilities
On-boarding support available*
Team + individual view
Customisable tagging
Easy start templates
Online support + help centre
Set permissions
Reduced enterprise rate
Request a custom 2 minute demo video